Integrating With Stripe
How Do I setup my Stripe Account?
To setup an account, go to https://stripe.com/ and click 'Create an Account'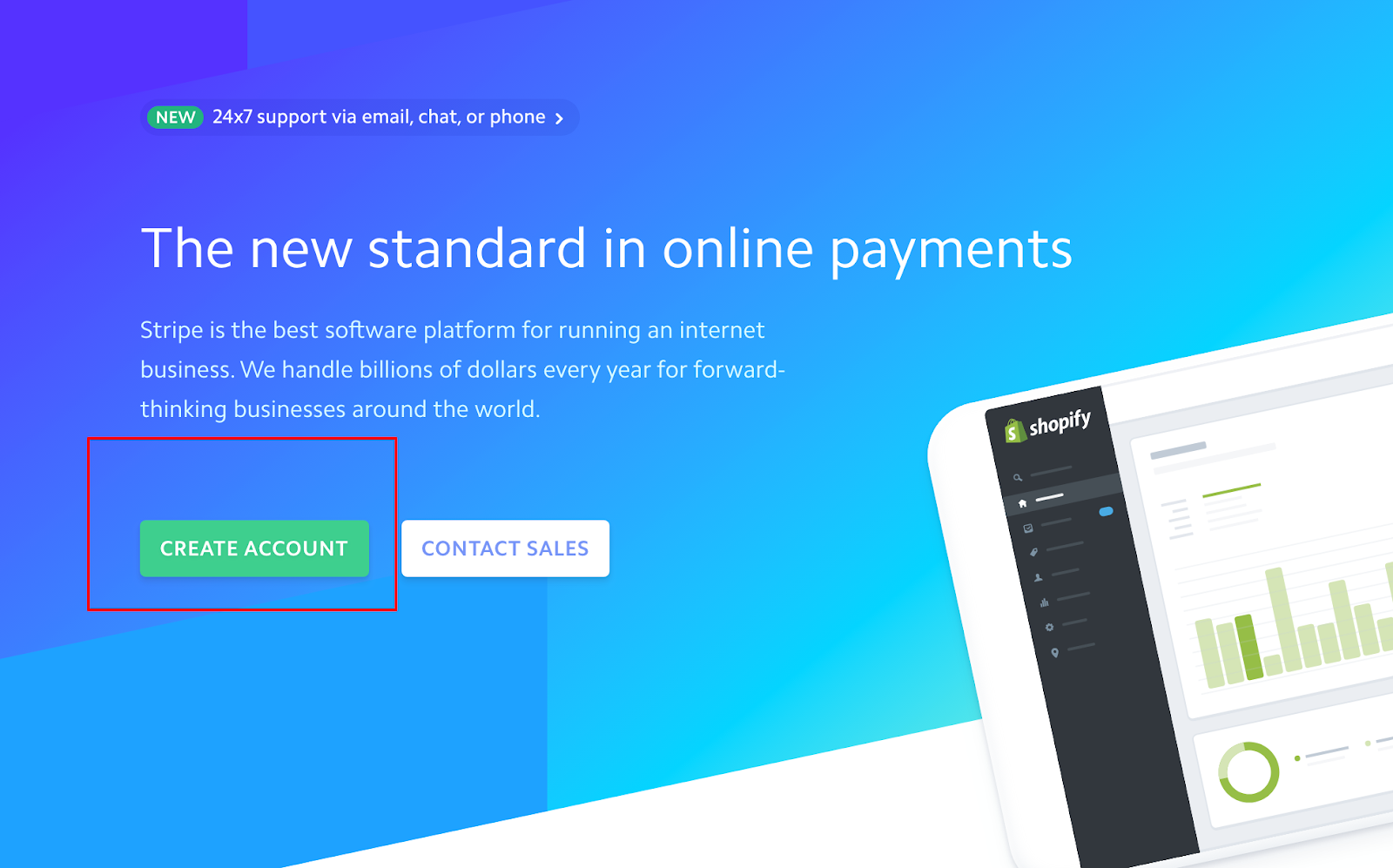 Next, you will need to configure your Stripe payment settings. As part of this process, you will have to turn on a setting called 'Process Payments Unsafely'
Note: We are PCI Compliant and only store tokens, but since we pass the card SECURELY through our servers to Stripe, they require us to turn on this setting (as opposed to using their pre-built solution).
To do this navigate to Settings > Scroll to the Compliance & Reporting Section > Click Integration > Toggle on the 'Handle Card Information Directly' > Check the Boxes > Select 'Someone else built my Stripe integration.'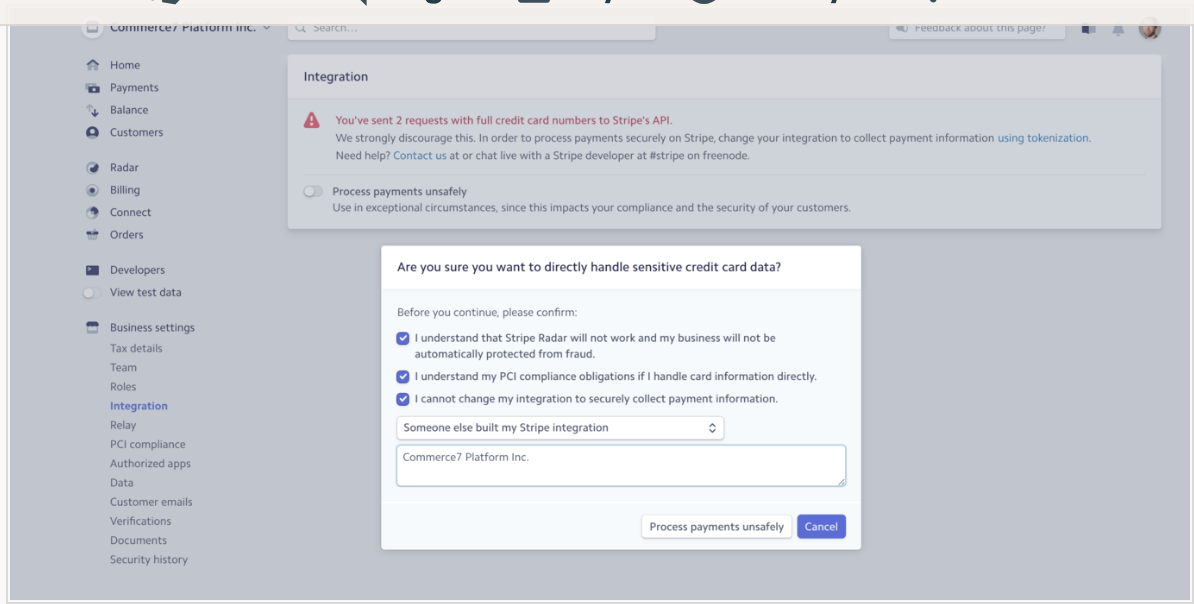 How Do I Integrate My Stripe Account With Commerce7?
To complete the integration with Commerce7, we need the live secret key from your Stripe account. You can find this under Developers > API Keys.

Next, add this key in Commerce7 by navigating to Settings > General > Payment. Select Stripe from the Gateway drop down and paste your key in the field called 'API Key'