There is currently two ways to import a customer record in Commerce7. You can manually add a customer, or you can use our API's to bulk import customers.
Manually adding a customer.
To Manually add a customer record to your Commerce7 instance, navigate to customers > customers in the admin panel and click "add customer".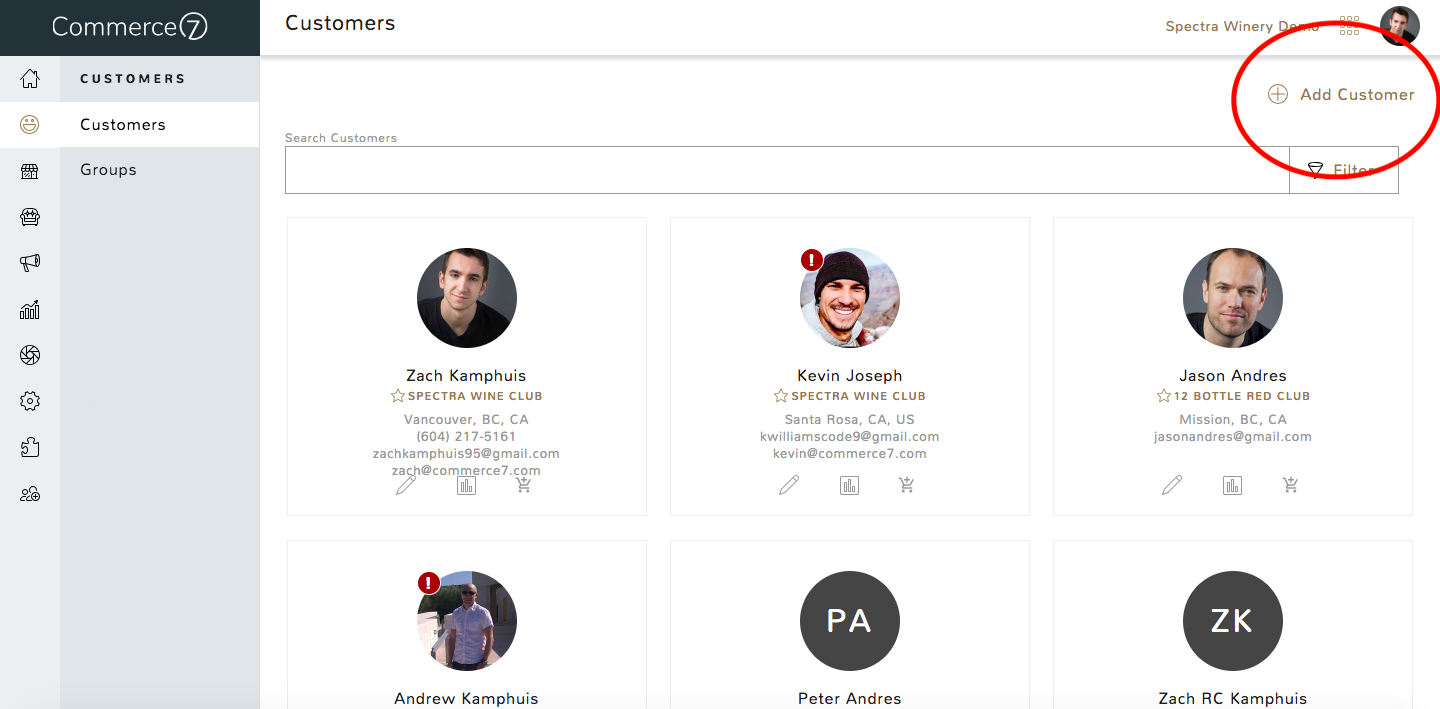 The base requirement needed to add a new customer in Commerce7 is an email address. We use an email address as the unique identifier for contacts in Commerce7.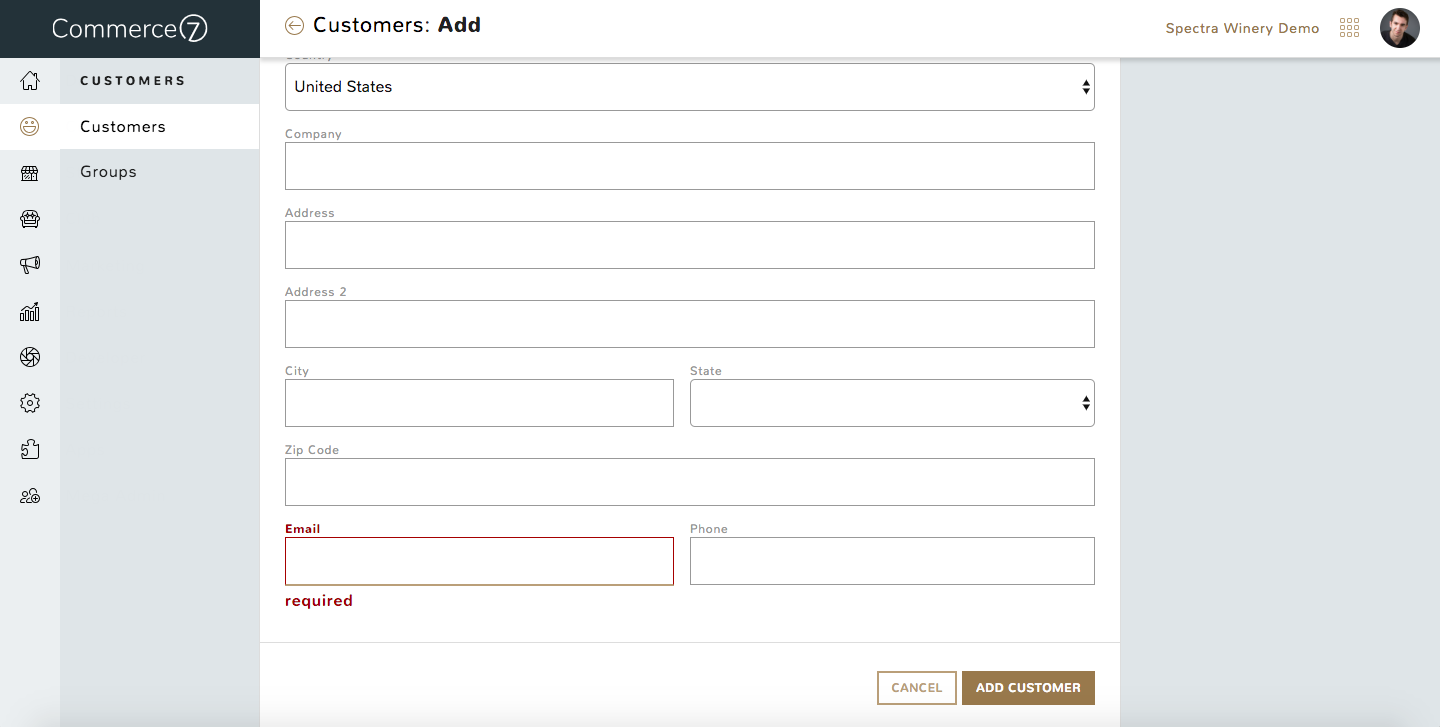 It can take awhile to manually add all your customer records to Commerce7 - so if you have a large number of customer records you'd like to move migrate over, it's best to use our API to do a bulk import.
Importing using our APIs.
As long as you're able to export your contact records from your previous ecommerce partner or from their currently location, you will be able to import them into Commerce7 using our APIs.
If comfortable doing this on your own, here is our API documentation https://api-docs.commerce7.com/docs If you run into questions while importing via the APIs, email zach@commerce7.com.
If you are not a developer, and are not comfortable importing on your own using our APIs - there are a number of 3rd party developers we'd recommend you work with. You can find them here - https://commerce7.com/partners/developers.
Migrating Credit Cards.
We can help with credit card migration - please contact emayling@ymail.com to get assistance migrating your customer's credit cards to Commerce7.