Australia Post
Export Orders in the Australia Post eParcel CSV Format with the Australia Post export App.
In the eParcel portal you need to configure Administration --> Merchant Location Details --> and set the CSV import file format to use the New Consignment CSV Import File Format.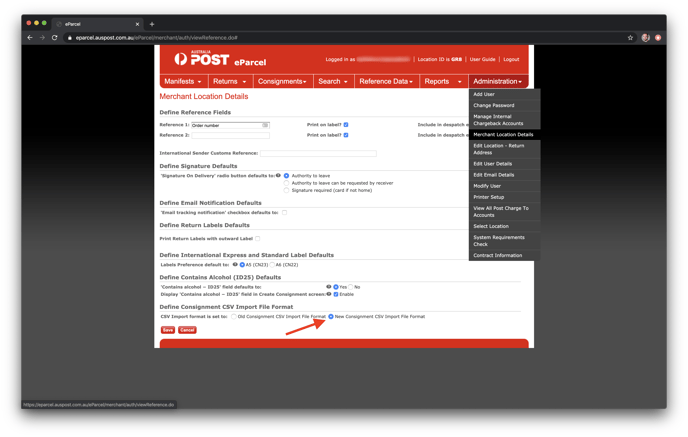 And the charge code that you should use when exporting from Commerce7 can be found under --> Administration --> Contract Information --> price schedule. The code should be four digits like 9876.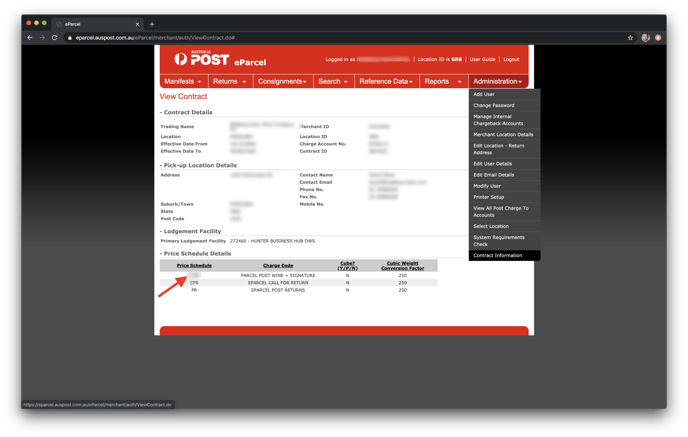 To set up/enable the Australia Post export app follow these steps:
Install the app in the admin panel under Apps>Australia Post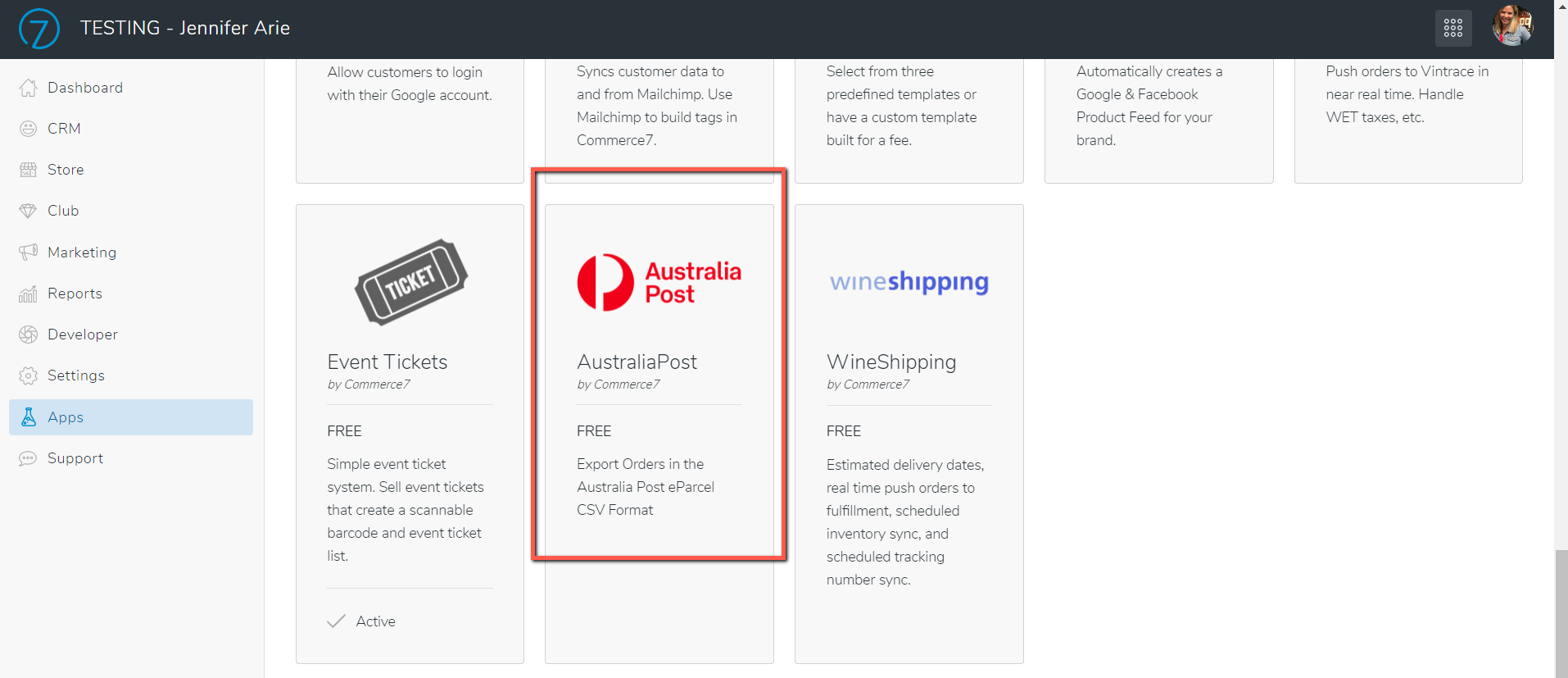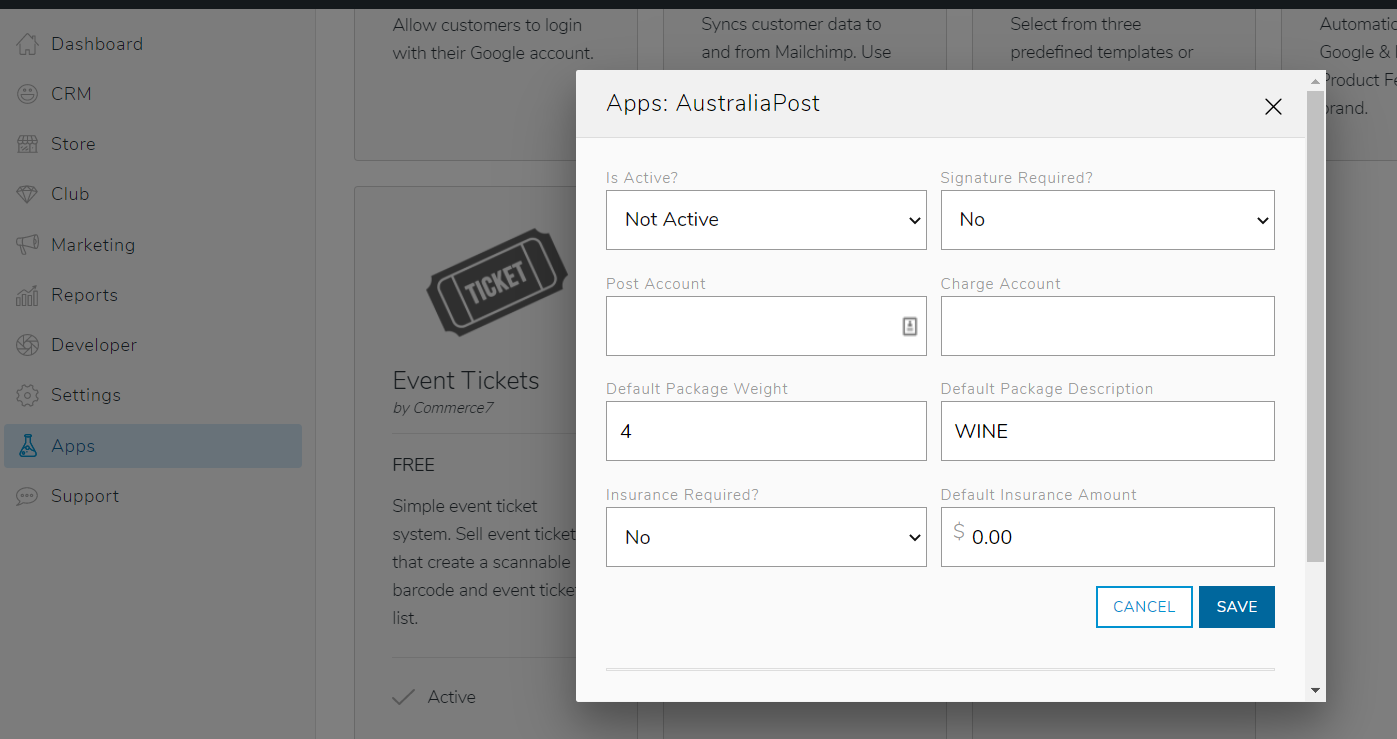 When ready to use the export, filter the orders you want to export under Store>Orders.
Click the Australia Post export button.