Orders & Order Management
Refunding a Split Tender Order
To refund a split tender order start by navigating to Store > Orders and then search for the order you want to refund.
Next, click into the order and click the Refund button on the top right hand side of the page.

Before editing the order to specify which products are getting the refund, you will want to scroll to the bottom of the screen until you see the tenders on the order.
Click Remove on the tender you do not want to receive the refund.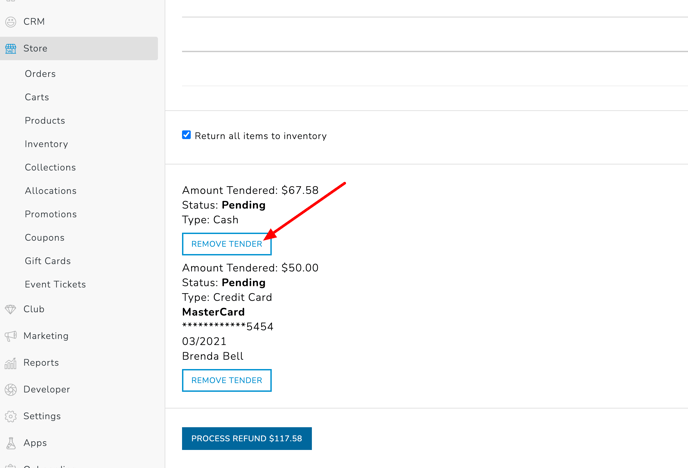 If applicable, you can also add a refund to a different tender by clicking Add Tender.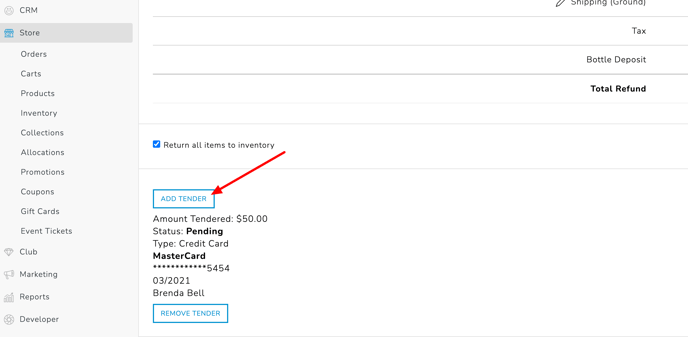 When adding a tender, you will be asked to select from Cash or External, as well as to specify the amount you want to refund to the new tender type.

If you are only doing a partial refund, you can scroll up to the order and edit each line item to meet the requirements of the discount. The editing process will work the same way as a regular refund. For more information on how this works and general refunds, click here.