How to Refund a Split Tender Order.
To refund a split tender order, first find the order in Commerce7. In the admin panel, go to "Store" > "Orders" and pull up the order.
Refunding the order operates the same as a standard refund in terms of adding/removing items to be refunded. Here is how a standard refund works.
To determine which tenders receive the refund, scroll to the bottom of the screen.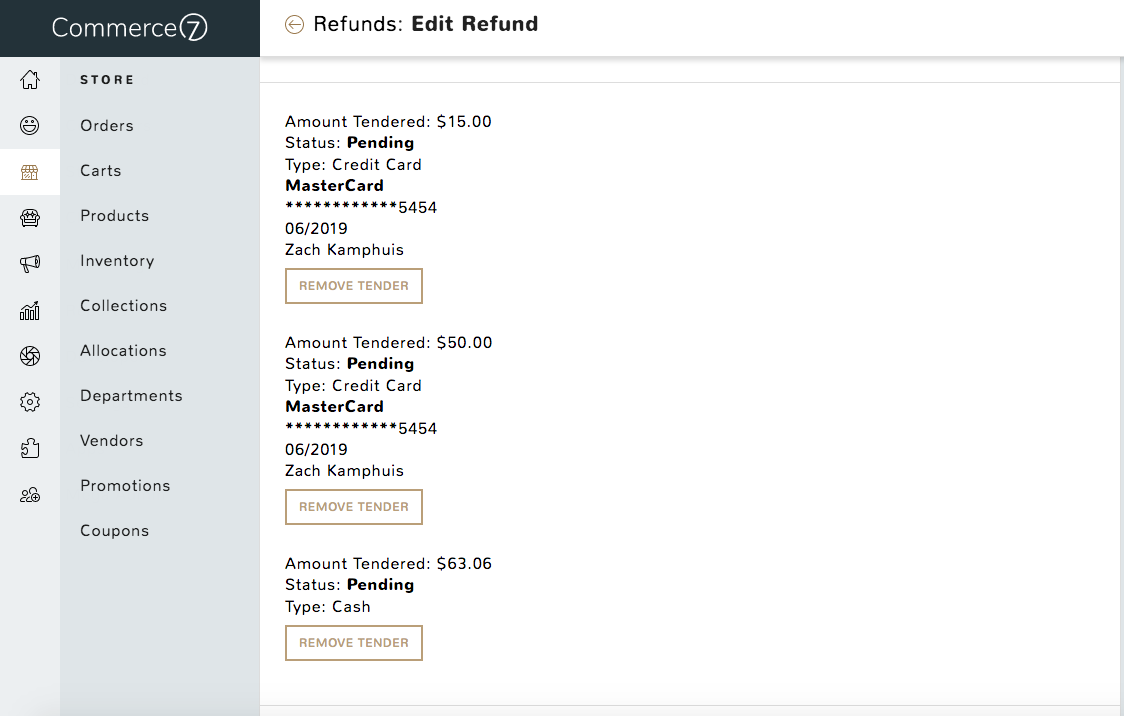 Here you can remove tenders you don't want to refund. After removing a tender, you can add a new one.