Creating Tags with Query Results
Create tags from a query list that can be used in marketing campaigns, filtering, and reports.
To create a tag from queries:
1. Go to Marketing > Queries. You have the options of Customer, Order, Club Membership, and Reservation tabs at the top of the window. Only Customer Query Tags can be used in marketing!
2. Click on Add Customer Query (Or another query type)
3. Specify the title and the conditions for your query. This will determine who/what is returned and tagged later on.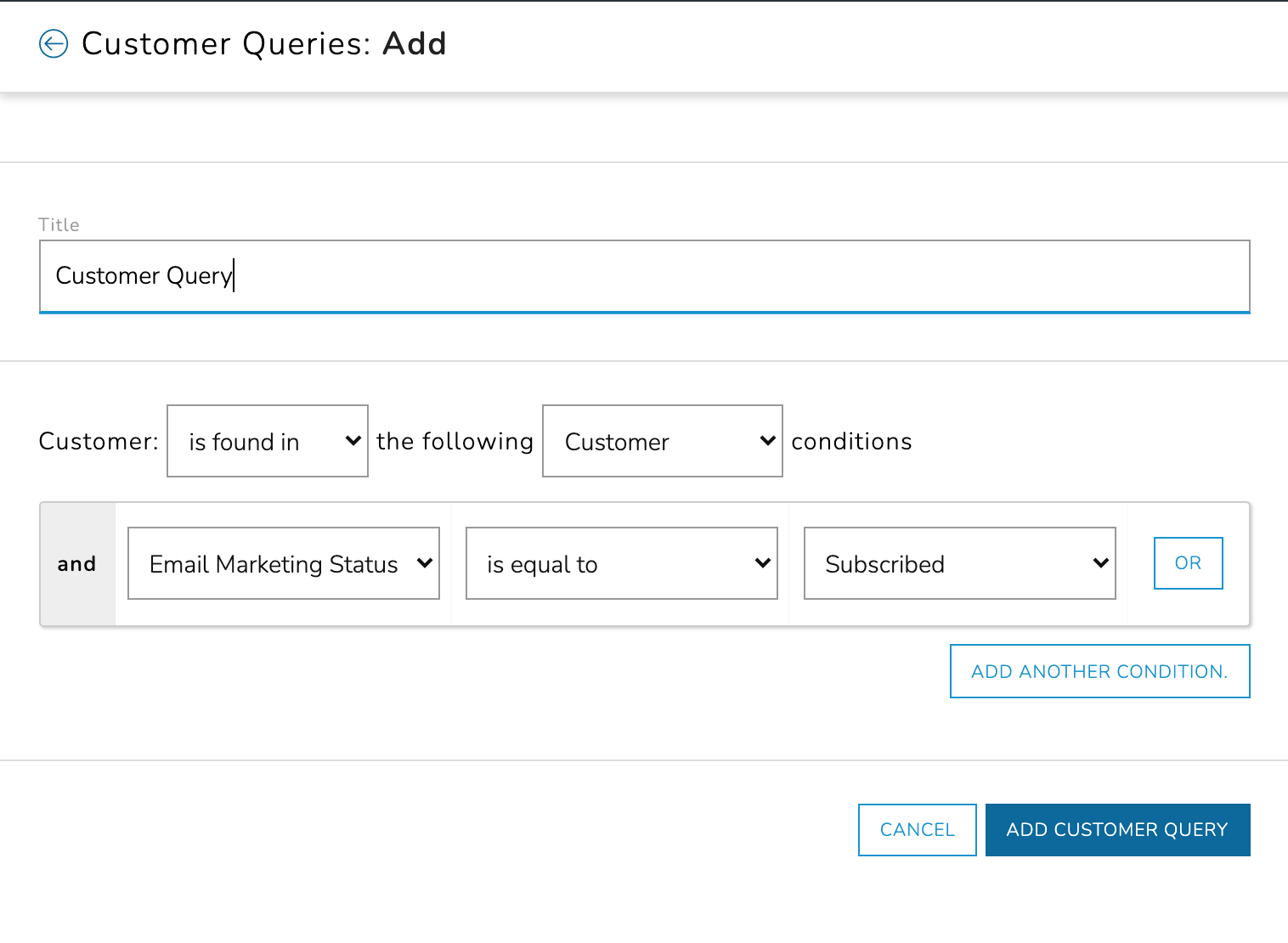 4. Click on Step 2, Execute, and click on Execute Query. You will be prompted as to whether you want to receive the list via email or to include the default address for your customer. Neither are required for adding tags. Click Execute Query.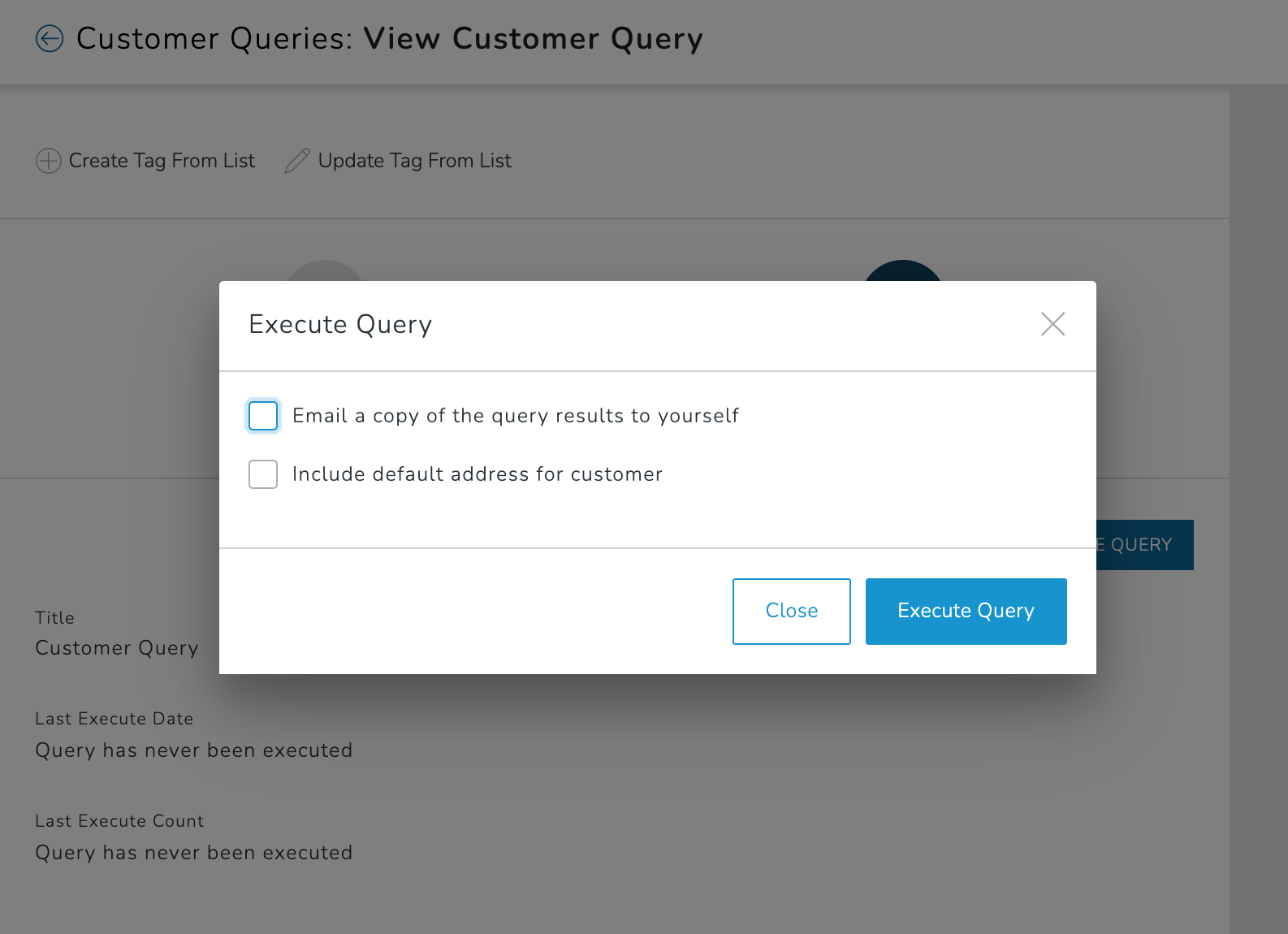 5. Now that the query is created, you can click on Create Tag From List in the top left, which will prompt you to name your tag and save. Doing so will add your tag to every customer/order/clubmember/reservation that you specified in your query.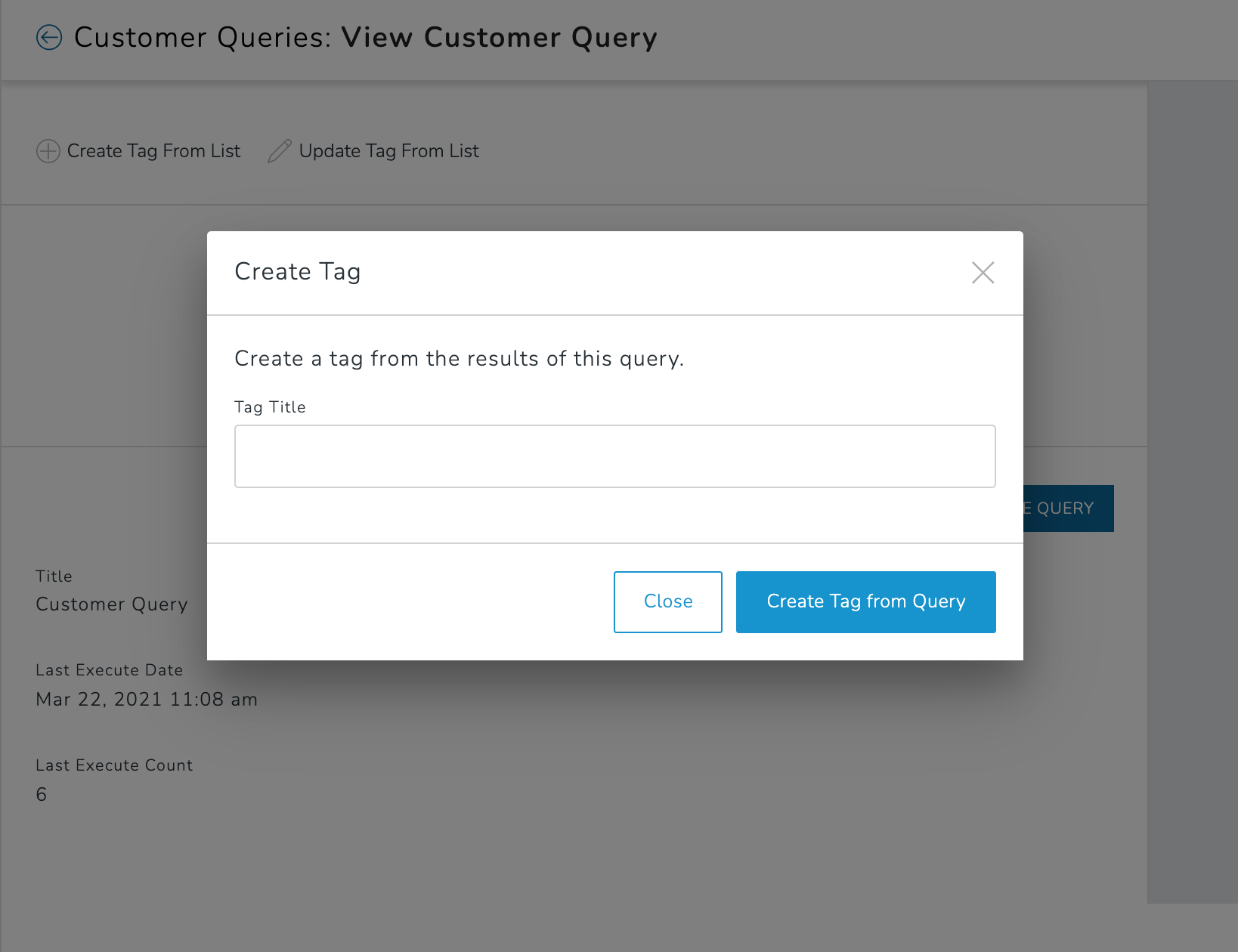 You can now use your tag in marketing campaigns (if it's a customer tag), filtering for data, and reports.
TIP: Our customers often want to email their club members. By using this process, and creating a customer query for club status or club membership, it is possible to target club members in the marketing campaign email tool.