How to create packing slips in Commerce7.
There is no native way to generate packing slips in Commerce7, but there is a work around available via a free 3rd party integration. This work around only works for shipping orders (not carryout or pickup orders).
Step 1. Connect your Commerce7 account to GoShippo.
To do this, create a free GoShippo account at https://goshippo.com/
In your GoShippo account, go to Settings > API > and generate a Live Token.
Copy your Live Token, and then navigate to Commerce7.
In Commerce7, navigate to Apps > find the GoShippo App > paste in your Live Token, and switch the App to active.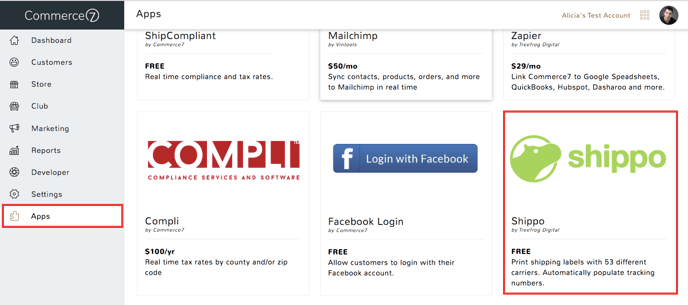 Now that Commerce7 is connected to GoShippo, all ship orders you receive will automatically be pushed over to GoShippo in real time.
Step 2. Select orders in GoShippo you'd like to generate packing slips for.
In GoShippo, you can enter multiple order numbers in the search bar, or filter your search to pull up specific orders. Click the checkbox next to any order number you'd like to generate a packing slip for.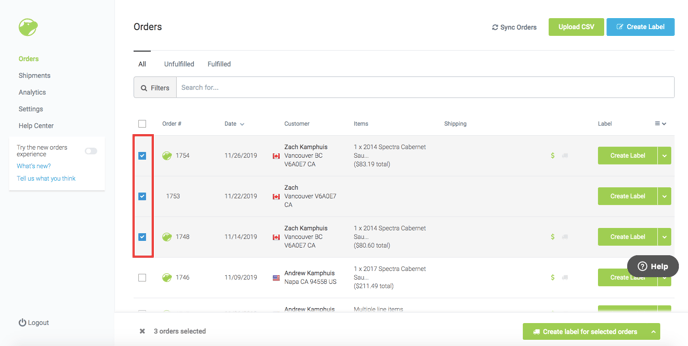 Step 3. Generating packing slips.
To generate packing slips, click the up arrow in the green box in the bottom right corner of the screen. From the options menu, click "download packing slips for selected orders".