How Can I Change a Customer's Default Address?
To change a customer's default address, first go into the profile tab on a customer's profile. In the address tab, click the "address" button in the profile tab and then click "edit" button under the address you wish to make the default.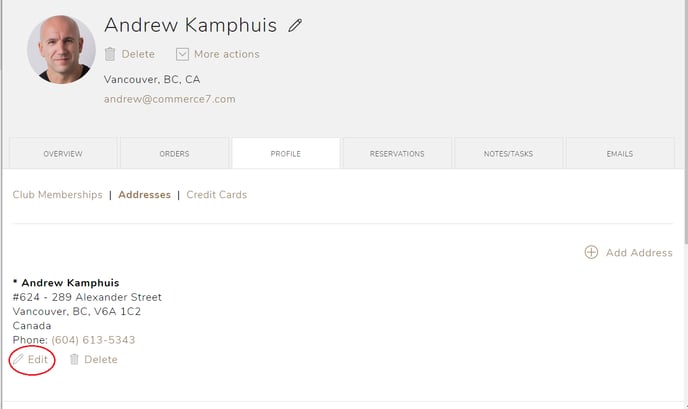 Scroll to the bottom of the window that pops up. Then click the "default address" button.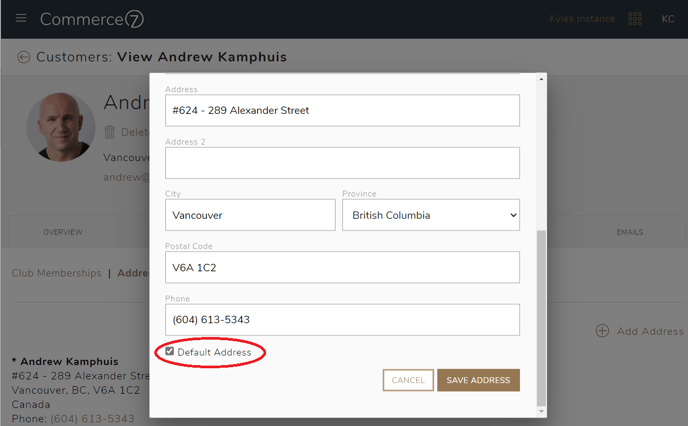 Make sure to click "save address" when you are finished.