How to Add Compli Tax Rates.
Compli provides real time tax rates by zip code and county on US orders. To setup this integration, go to the integrations page and click on Compli.
From the drop down menu, select Compli and hit save. Now you have over 73,000 tax rates for zip codes and counties in the US.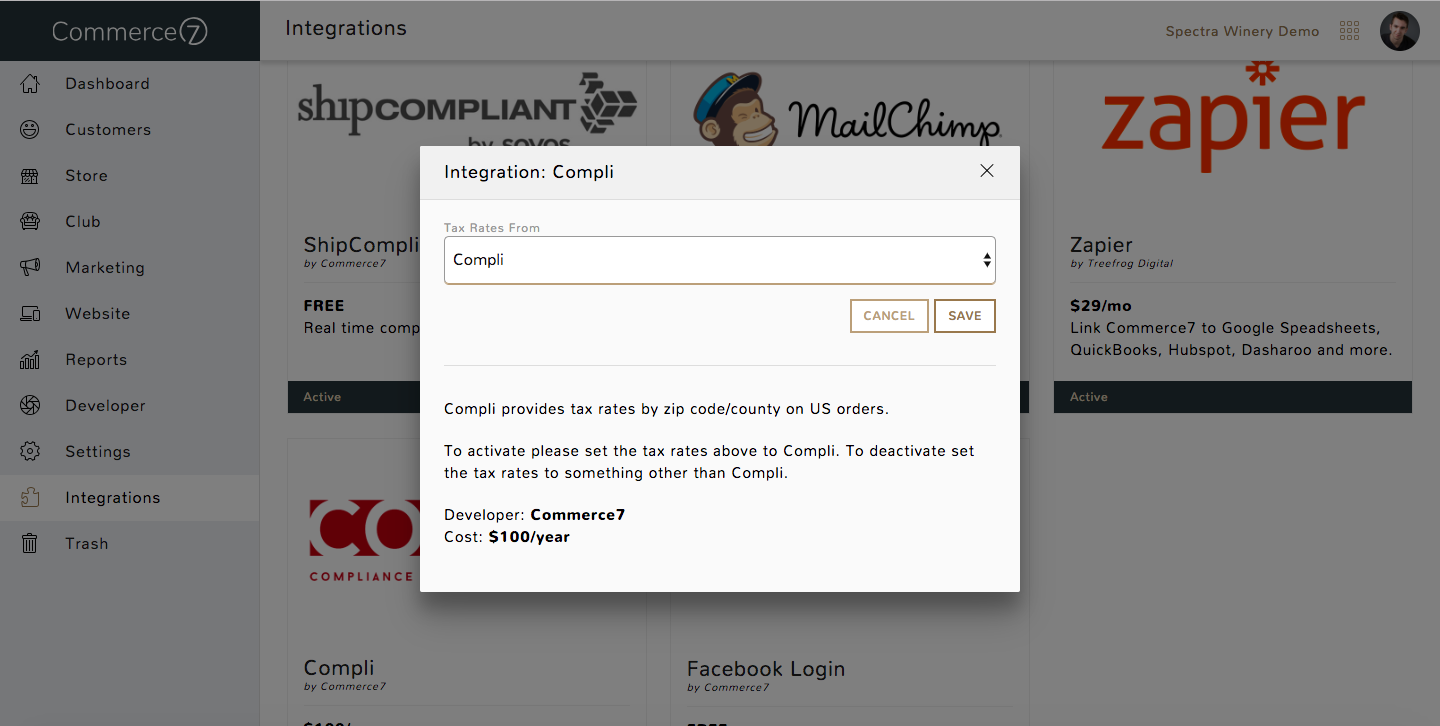 Compli Charges $100 a year for this service. If you turn this integration on, you'll be charged on your next monthly bill.