We highly recommend setting up personalized collections as part of your Commerce7 setup.
Although there is a bit of design work involved, we feel that personalizing the shopping experience for your customers, right on the homepage, is worth it for both improved customer experience and increased wine sales.
Personal Collections will display products personalized for that customer. The system's algorithm will use the customer's recent orders and past buying behaviour to suggest additional products for that customer to purchase. In the case where there is no customer record (i.e. an anonymous user) the system will use the last 50 web orders to suggest the most popular products.
Note: When the system uses the last 50 web orders to suggest products, this means ALL your products that have been previously purchased on the web. This is another reason to keep your data "clean" inside the system and this is one of the reasons we recommend against "fake skus". An example of a fake sku is a "Shipping Sku" that you are often adding to orders for a shipping charge. If this "product" is added to enough orders, then this product may display in a personal collection.
How do I setup a personalized collection?

To create a personal collection, go to Store > Collections and then click "Add Collection".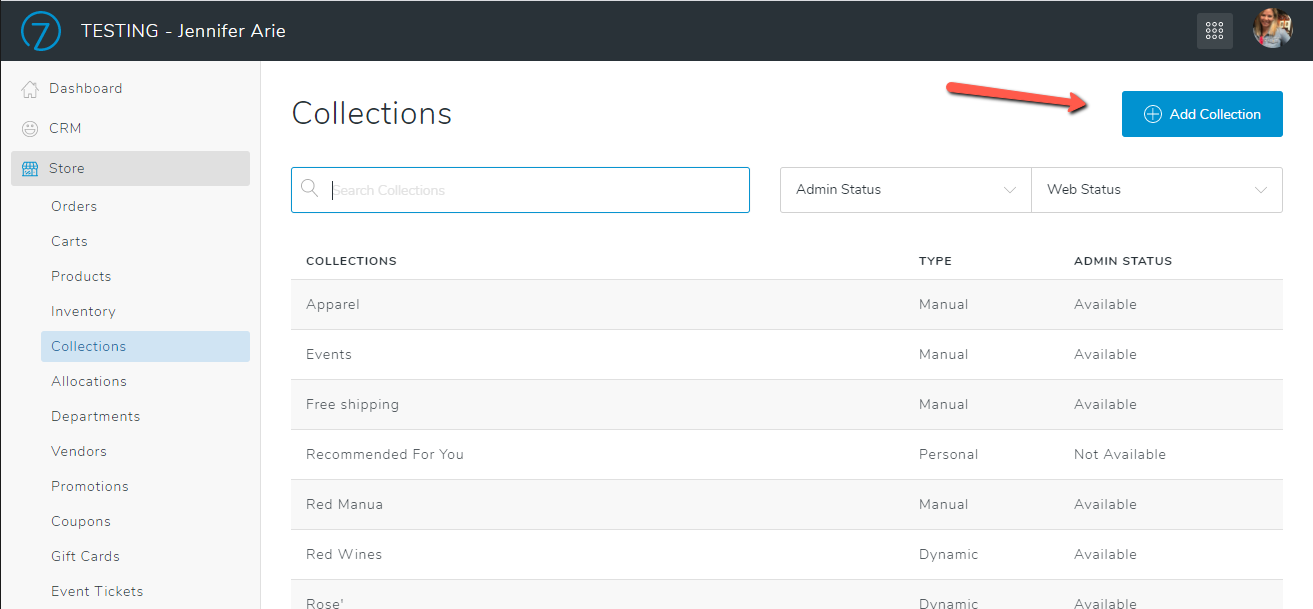 Title your collection however you'd like.
Example, "Repeat Customers" collection.
You can also add content to the collection if you like.
Personal collections are web collections only. This means, you only have the option to make the collection Available or Not Available on the web. You can set this on the right side of the Collection setup screen.
Then, use the drop down menu to select "personal" as the collection type.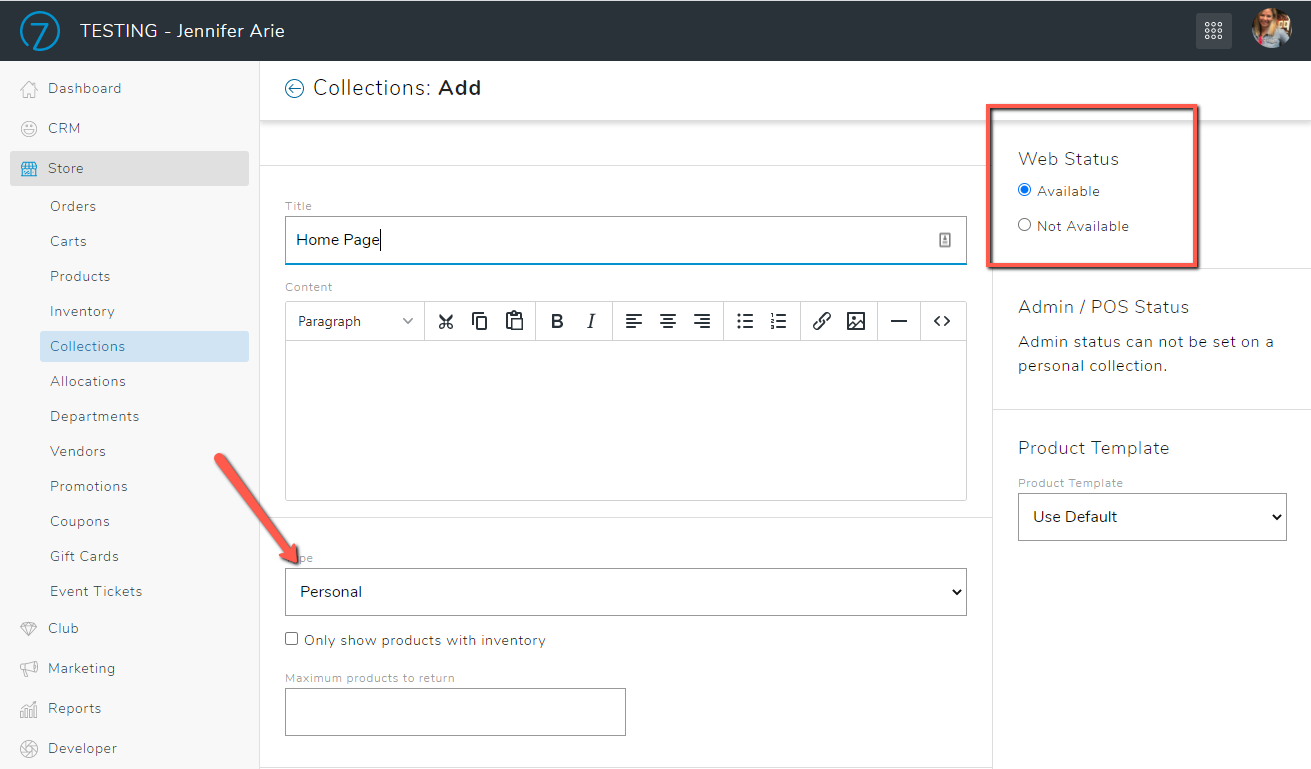 Next, check off the box below if you want the collection to only display products that currently have inventory.
Set the maximum number of products to return. This number will control the number of products that will display in your personal collection.
Remember to save your collection.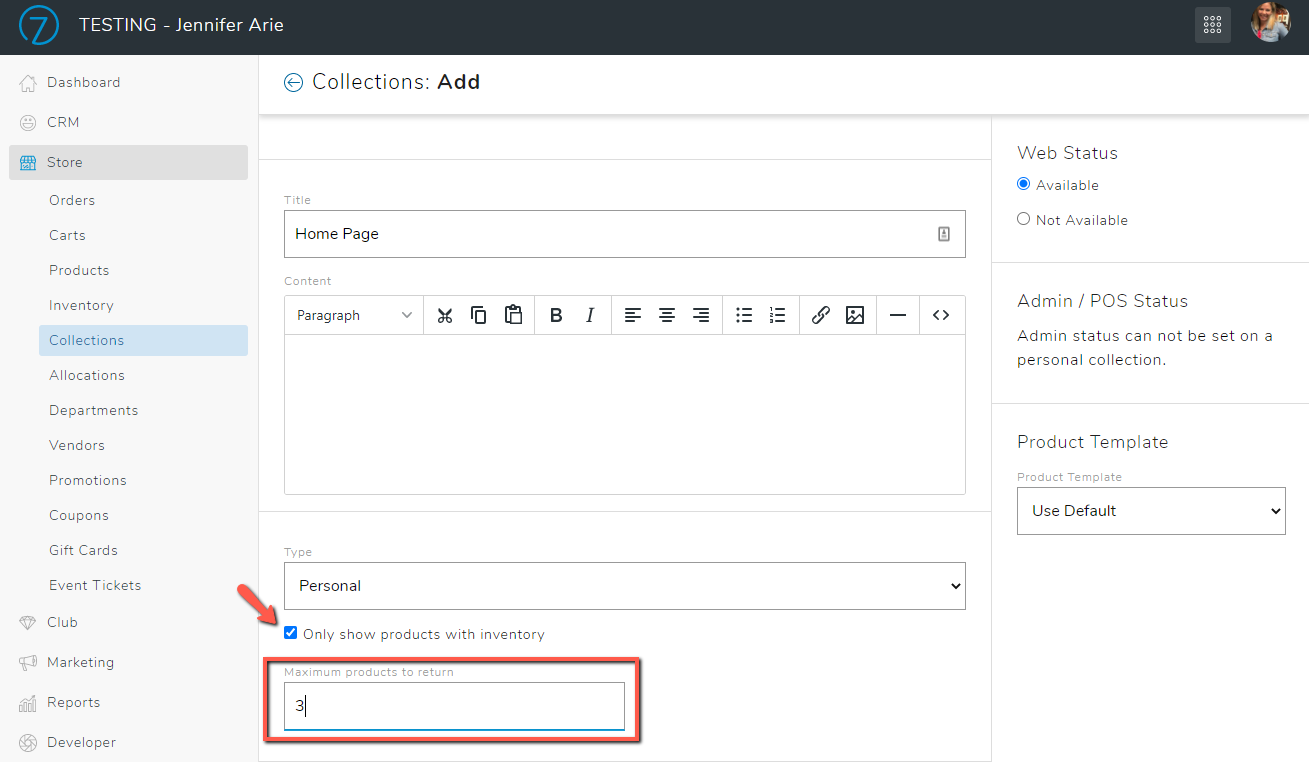 How do I add my personalized collection to the homepage of my website?
Now that you have your collections set up, you can work with your designer to create Personalizations that will display these collections on your website. For more information on how to setup Personalization Blocks, read our documentation on How to Setup Personalizations.