Connecting your Payment Gateway
In this article:
If you already signed up for our legacy solution including CardConnect/Poynt or Windcave, you can use the instructions here to complete setup. This solution will be discontinued so if you have not gone live with Commerce7, you should sign up with
Commerce7 Payments if you're in the US, or Stripe, if you're located elsewhere.
---
Commerce7 Payments
Commerce7 Payments is only currently available for clients in the US. If you are outside of the US, you'll want to follow the instructions for Stripe.
More information on Commerce7 Payments can be found here.
Under Settings > Payments
Click Activate on Commerce7 Payments
Complete the form
Click Activate Commerce7 Payments

The person listed will be set as the Main Contact and will receive the application from the Commerce7 support team to complete the process.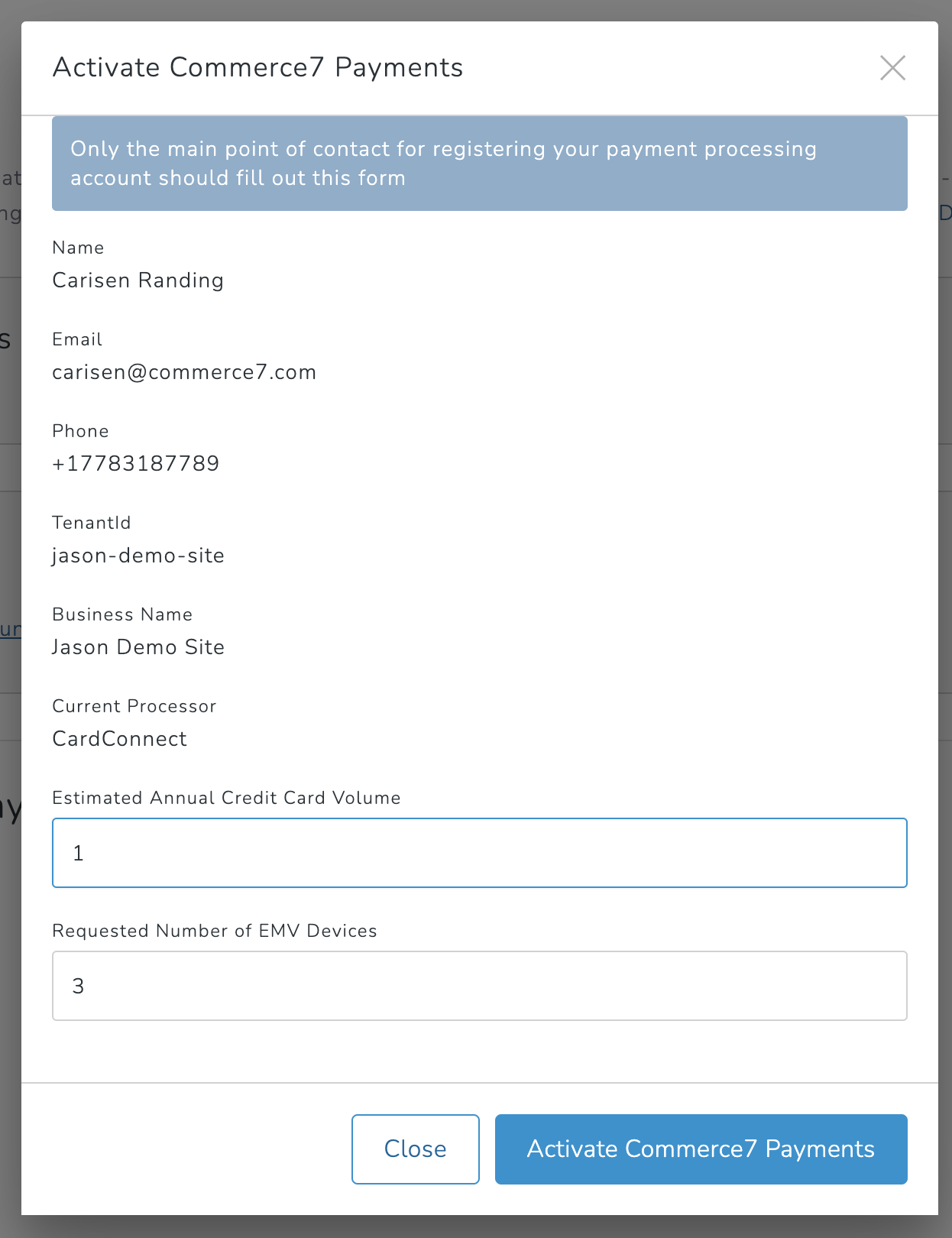 ---
Stripe
If you don't already have a Stripe account, first, follow the instructions here to set one up.
Go to Settings > Payments
Click Activate on Stripe and enter your account details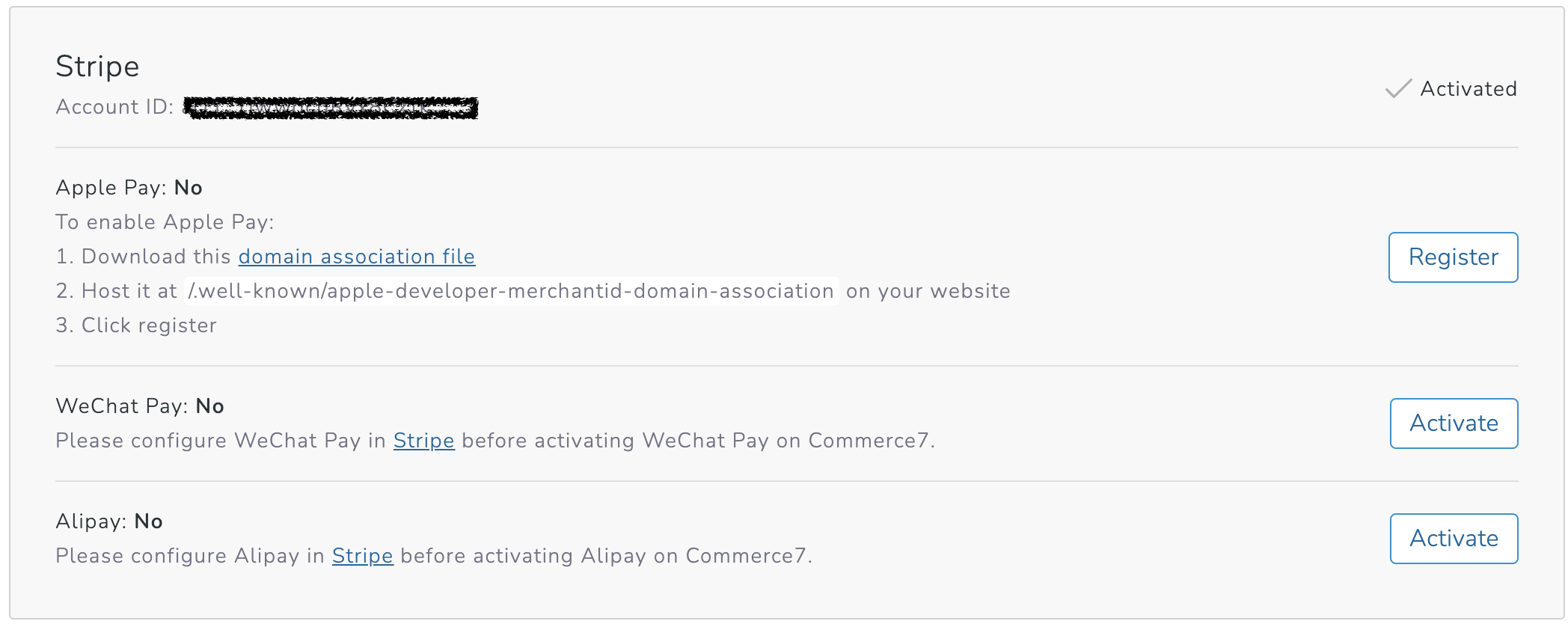 Enabling Apple Pay
Download domain associate file linked in the Stripe section. This is a file you need to add to your website to prove to Apple you own the domain and content.
Work with your designer to add a path for /.well-known/apple-developer-merchantid-domain-association on your website.
Add the domain associate file as an asset under that URL.
Click Register.
Enabling WeChat Pay and Alipay
Configure WeChat Pay and/or Alipay in Stripe. You will need to first visit the Settings > Payment Methods section in your Stripe Dashboard

. From there, you will see options for both Alipay and WeChat Pay as "Deactivated".

Click Activate to enabled this integration for your Stripe account. This is required BEFORE clicking Activate on Commerce7.

That's it! You're good on the Stripe side of things.

Click Activate on Commerce7's Stripe section.
---