In Commerce7 you can setup as many inventory locations as you need.

Of course... we highly recommend the KISS rule (Keep. It. Simple. Silly :P) Less Inventory Locations, means simpler management and less chance of silly issues.
Setting Up Inventory Locations
Click on Settings > Locations.

Click "Add Inventory Location."
Enter in the title of your new location, as well as the address for the location.
Define whether the location is a a web shipping location, club shipping location, or a pickup location.
Note: You can have multiple pickup locations, but only 1 web shipping location, 1 inbound location and 1 club shipping location can be active at one time.
A web shipping location is the location that inventory will be pulled from whenever an ecommerce order is created regardless of where the ecommerce order is shipping to. A club shipping location is the location that inventory will be pulled from to fulfill club orders.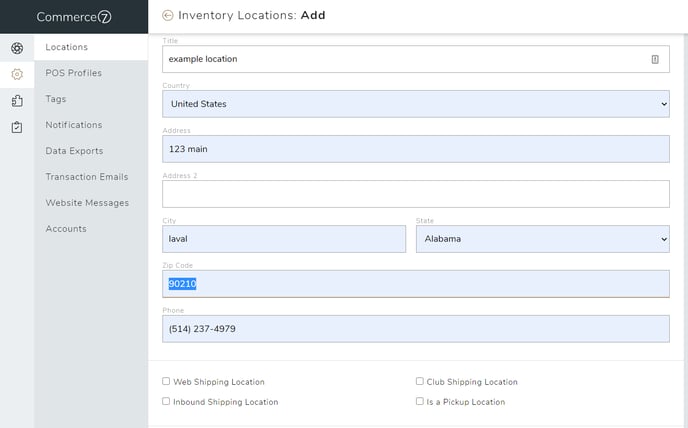 All locations you assign as pickup will become options for pickup orders.
On the front end, if a customer places a pickup order, they will be able to select the location they will pick up from.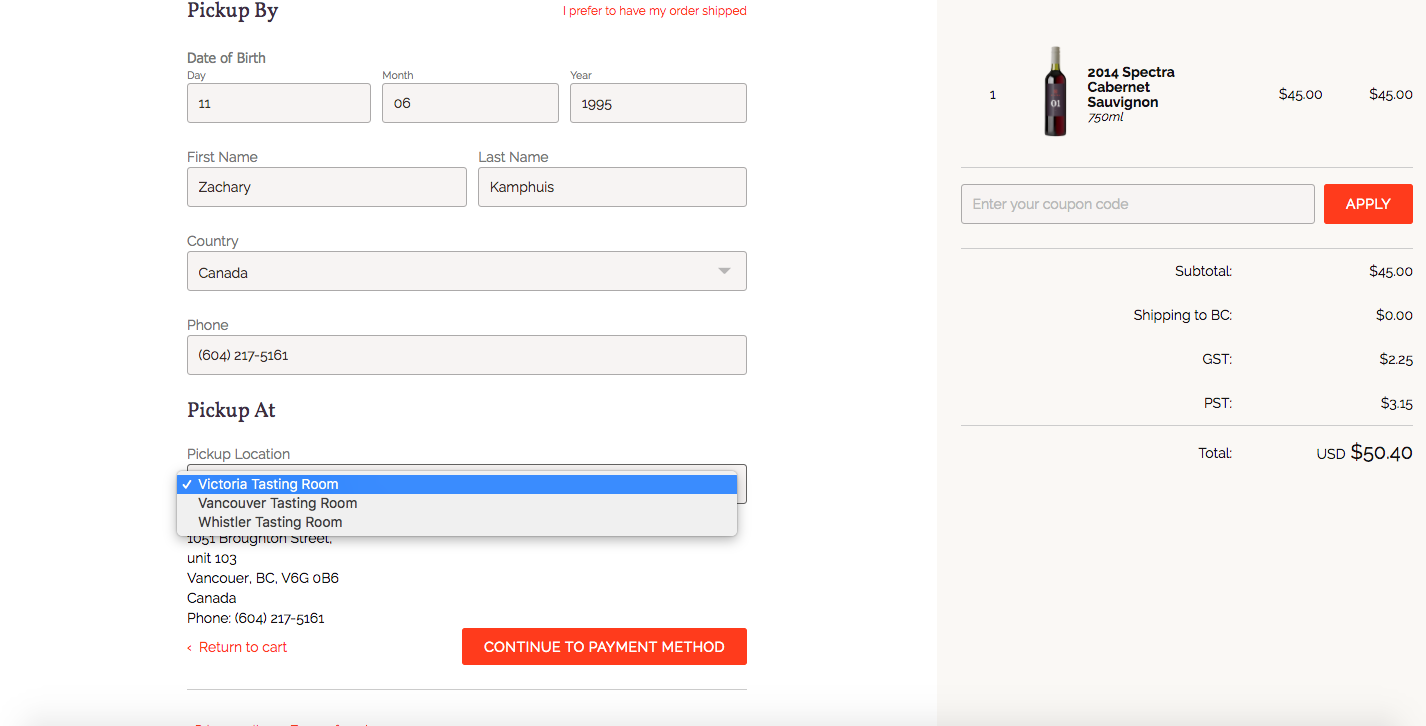 The same options are available when a you the admin, or a customer opts to assign a club membership as pick up.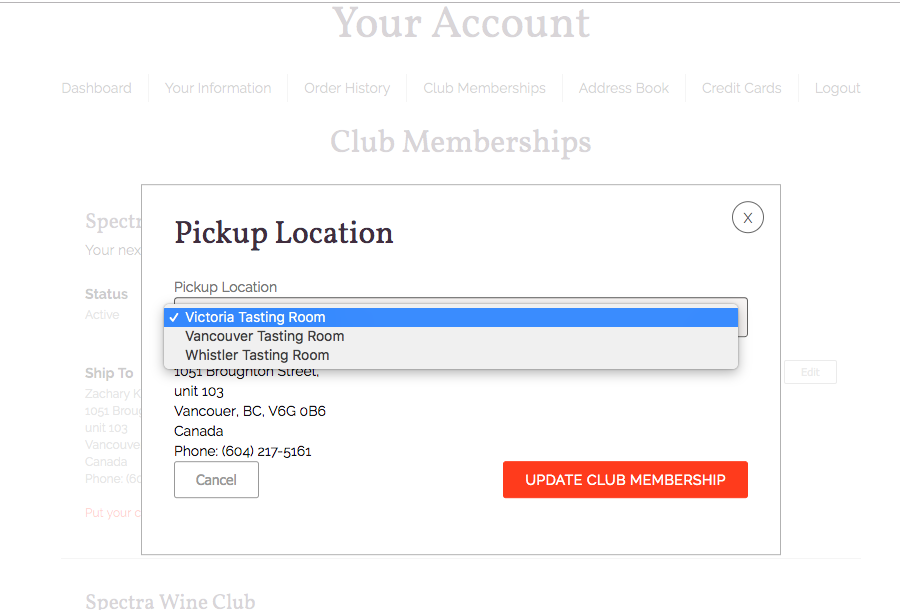 You can specify which inventory location a tasting room will pull from in the POS profiles section.
Navigate to Settings > POS Profiles and select a POS Profile.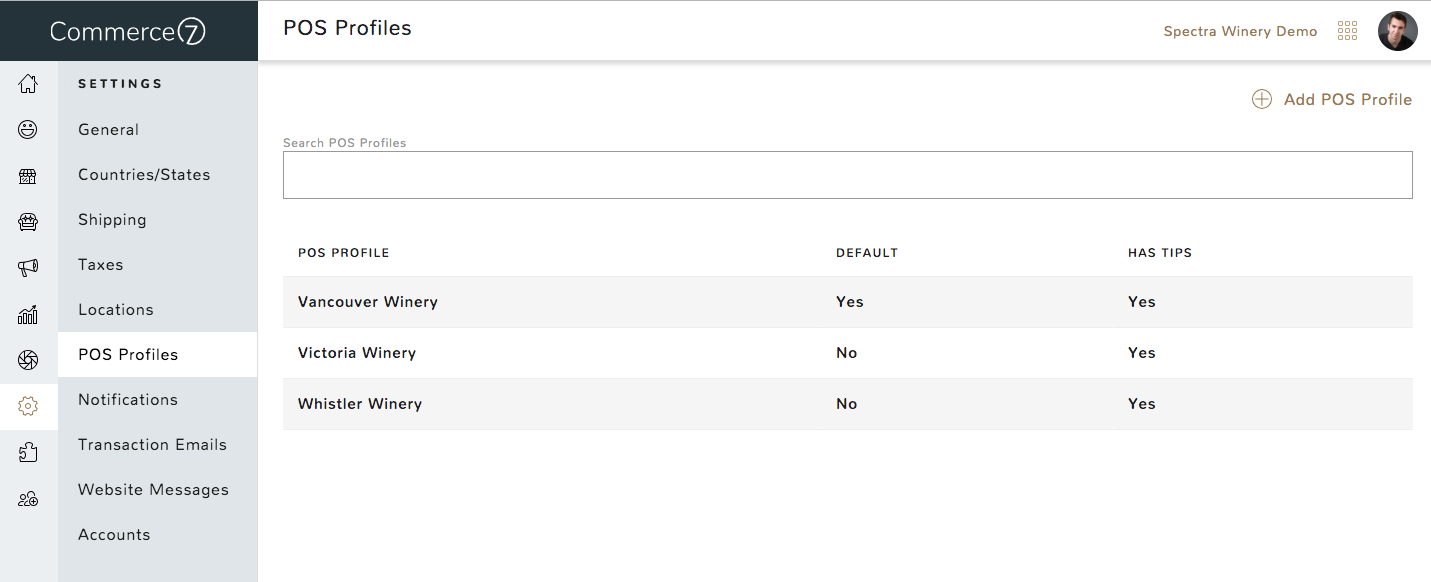 In a POS Profile, you can select which inventory location you wish to pull from when a pick up, carry out, and ship to order is created in the tasting room.