How Do I Export Reservations?
In Commerce7, you can filter and export your reservations into an easy to manage spreadsheet.
To export reservations you must first go to the Reservations dashboard. To do this, click on the nine dots in the top right hand corner of the Commerce7 Admin Panel and then click Reservations.

Once you are in your Reservations dashboard click on Reservations from the menu and then 'Search' in the top right hand corner of the screen.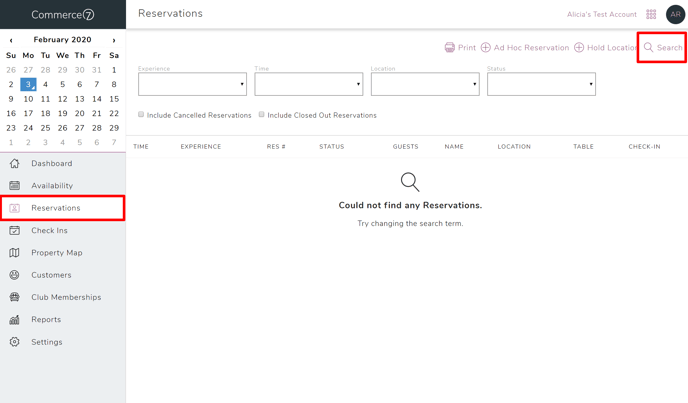 Here you can search for a specific reservation or use the filter tool on the right to narrow the search down.
To export the reservations list, select 'Export' and a CSV file will be emailed to you.