Customers/Club Membership Management
How Do I Create a Club Membership From the POS?
Follow these steps to create a Club Membership right from an order the POS!
1. Click on the '+' icon at the top of the POS to start an order. You can either add a new customer or look up an existing customer. You will need a customer record associated with the order in order to 'one-click' add a club membership from the POS.
2. Click on the 'More Actions' button in the cart to access the drop-down menu.

3. From the drop-down menu under 'More Actions' click 'Club Signup.' This will open the club signup for the customer.
4. From here, select the Club the customer would like to join and add the credit card they want to use for club billing (you can either add a new card or select from one on file). You can also edit their billing and shipping at this step if you wish.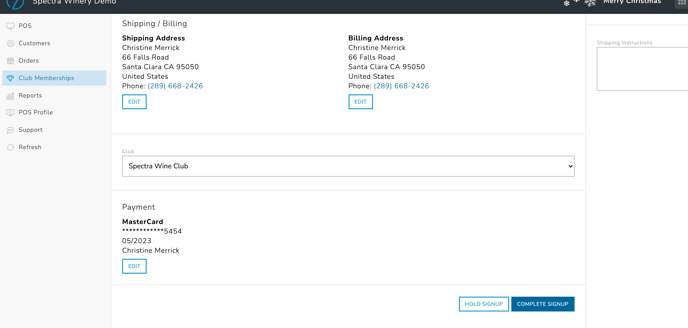 5. When you have added all the Club Information, click 'Complete Signup.'
6. You can then proceed with the rest of the order.