Important Note: Club Memberships require a credit card in Commerce7. If you haven't added your payment gateway details yet, complete that step before adding memberships. If you add memberships before your payment gateway details are added, your credit cards will not be recognized when charging a card on file.
If you don't have an existing club, you might not need to add club memberships to Commerce7.
If you're migrating an existing database of memberships from your previous system, you can do this either by bulk import via our API's, or you can add your memberships manually.
As with adding customers, If you're going the manual route, we recommend pouring yourself a glass of red and getting to work :)


How do I manually add my club memberships?
To create a club membership, first go to the Club Signups page. Click the "Add Club Signup" button.

Then search for the customer you wish to create a club membership for.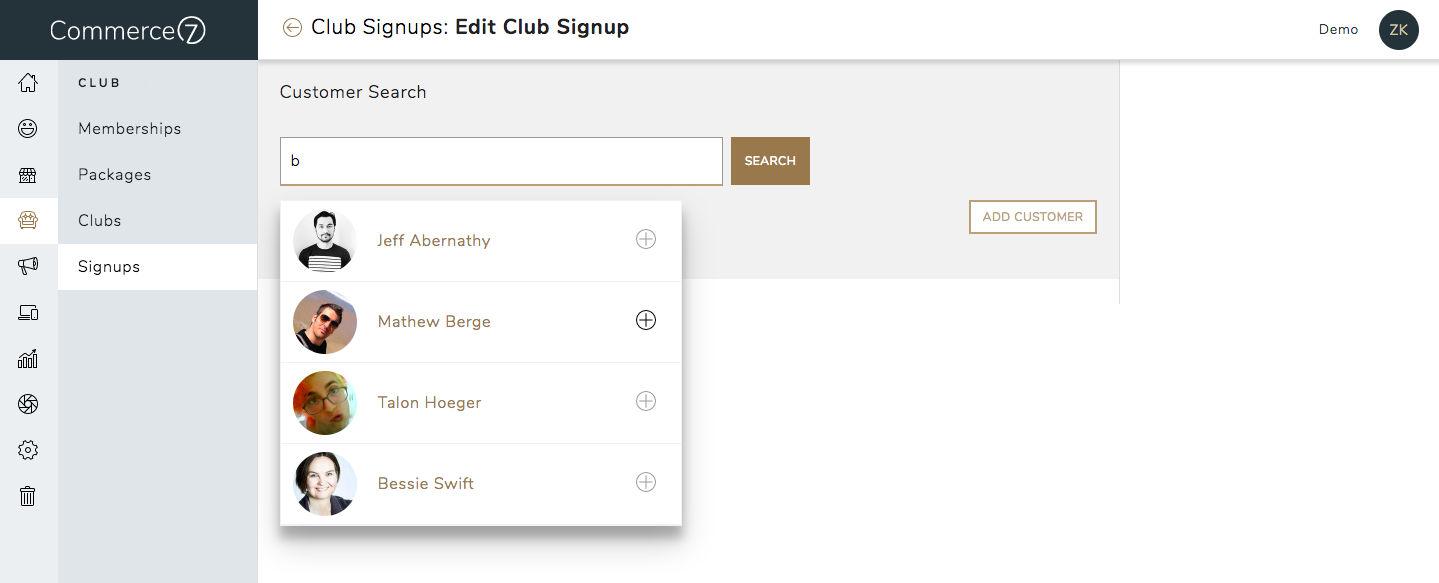 If the customer is not already in the system, you can click the "Add Customer" button to add them.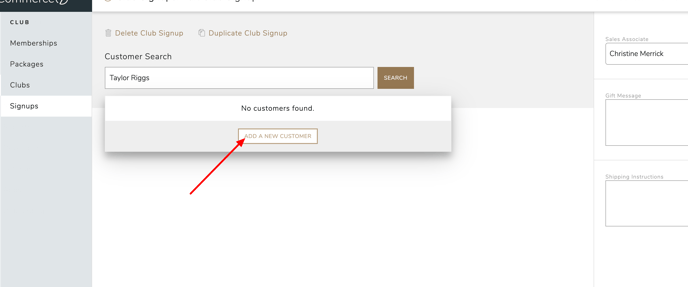 Once you have selected or created a customer, select the club you wish to make the customer a member of.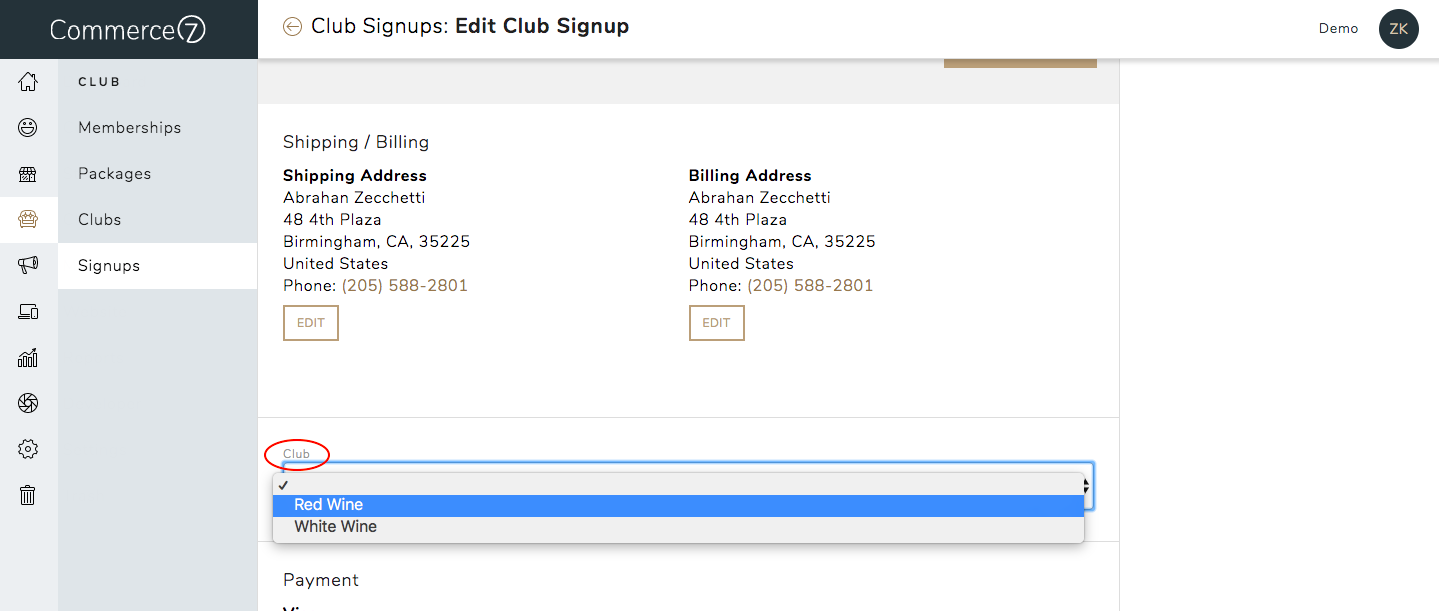 Then click the "Process Signup" button.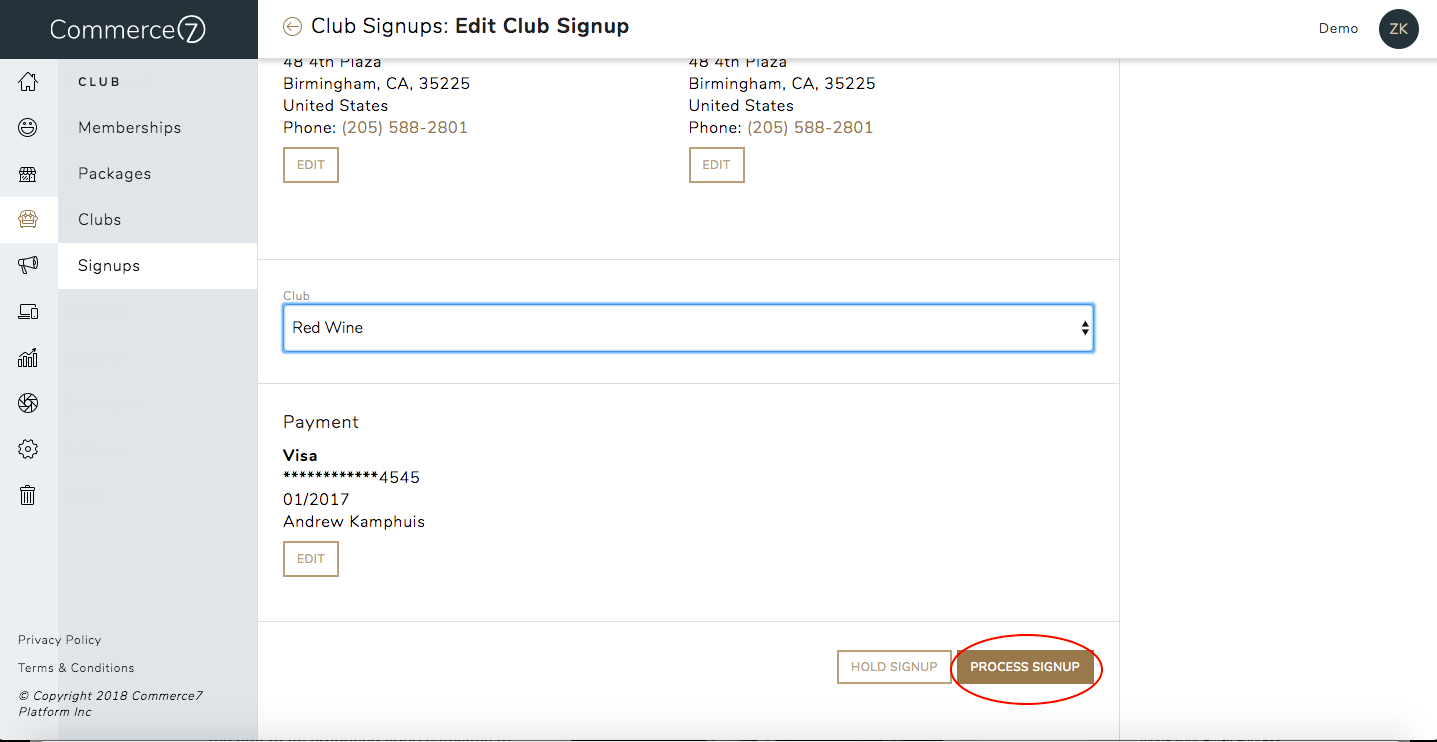 How do I import Using Commerce7 API's?
As long as you're able to export your membership records from your previous ecommerce partner or from their current location, you will be able to import them into Commerce7 using our APIs.
If comfortable doing this on your own, here is our API documentation -https://api-docs.commerce7.com/docs. If you run into questions while importing via the APIs, email support@commerce7.com.
If you are not a developer, and are not comfortable importing on your own using our APIs, we recommend you contact one of our talented data migration specialists to help!
Note: The migration will only upload credit cards associated to club memberships so this will be a single card per customer.