Connecting Commerce7 with Vintrace.
Follow these steps to connect your Commerce7 account with Vintrace.
Please Note:
You must have an active Vintrace account to take advantage of this integration. You can purchase a Vintrace account here https://www.winery-software.com/tca/pricing-and-plans/
Your Commerce7 SKU names must match your Vintrace SKU names.
This integration will only impact future orders (historical orders will not be pushed to Vintrace, only orders created after the integration has been turned on will be sent to Vintrace).
Step 1: Find the Vintrace integration in the app section of the admin panel.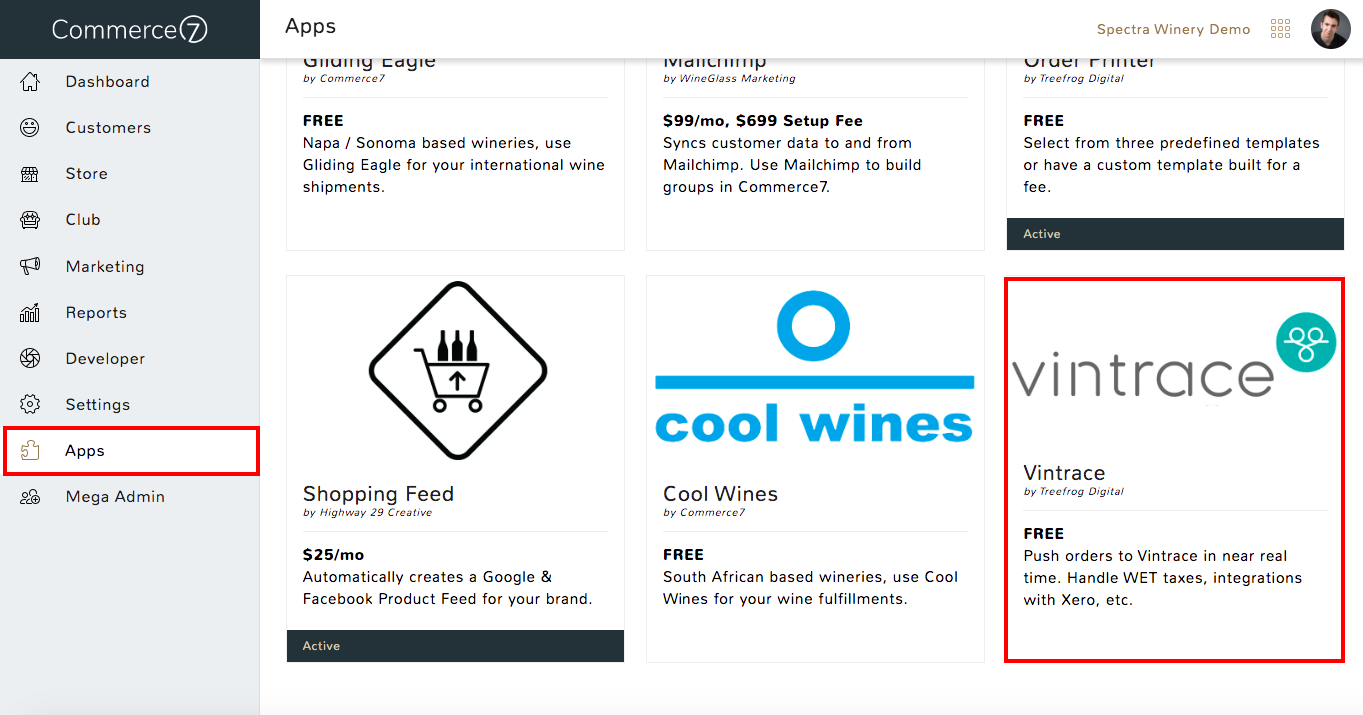 Step 2: Click on the integration, set it to "active", and add in your Vintrace credentials. Click "save" when you're complete.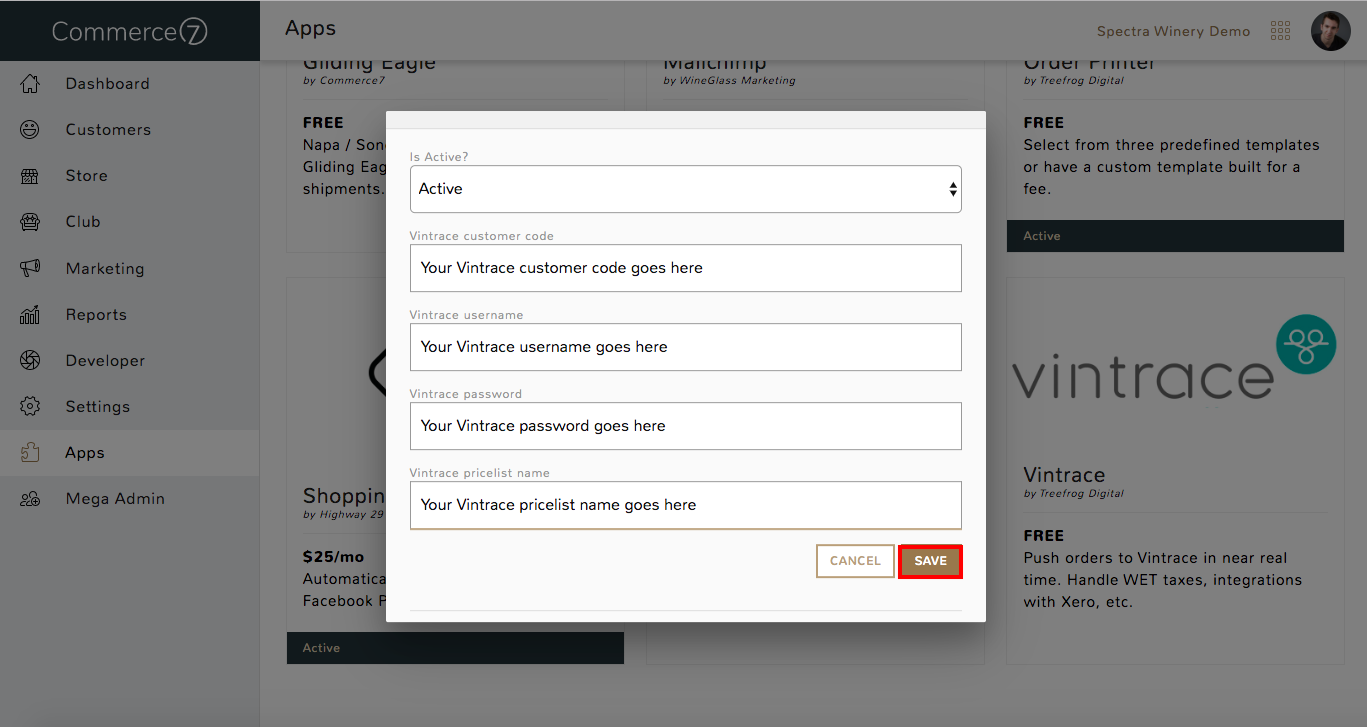 Now all Commerce7 orders will automatically be pushed to Vintrace!
--
If ever needed, orders can manually be pushed to Vintrace. To do this, drill into any unique order, and click the "more actions" button. Then, click "send order to Vintrace".