Can I do a compliance "pre-check" when placing orders?
If you are using ShipCompliant, you can now "pre-check" an order for compliance from the Admin Panel or POS before charging the order.
Admin Panel:
After entering the information and products for the order, select Precheck Compliance at the bottom of the screen.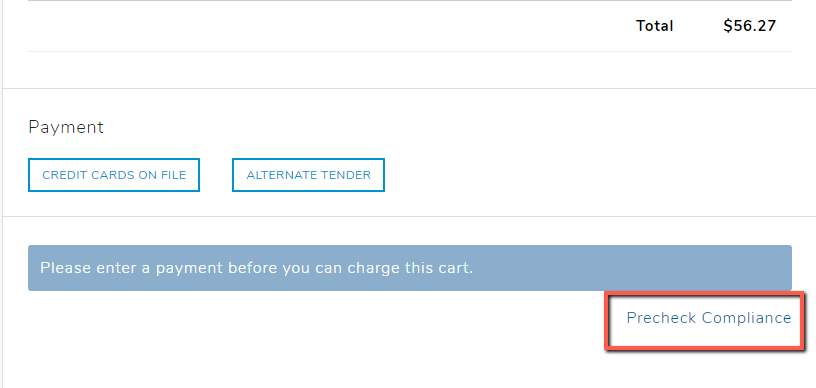 POS:
In POS, click on the More Actions menu and then Pre Check Compliance to perform a Pre Check before processing the order.