Orders & Order Management
Enabling Tips on the POS
After taking credit card payment, you can enable the option to display a tip modal to the customer where they can select if they would like to add a tip, the specific percentage, or if they want to add a custom dollar amount. The prompt for a tip will not display if the customer is paying with cash, gift card, or through an external payment.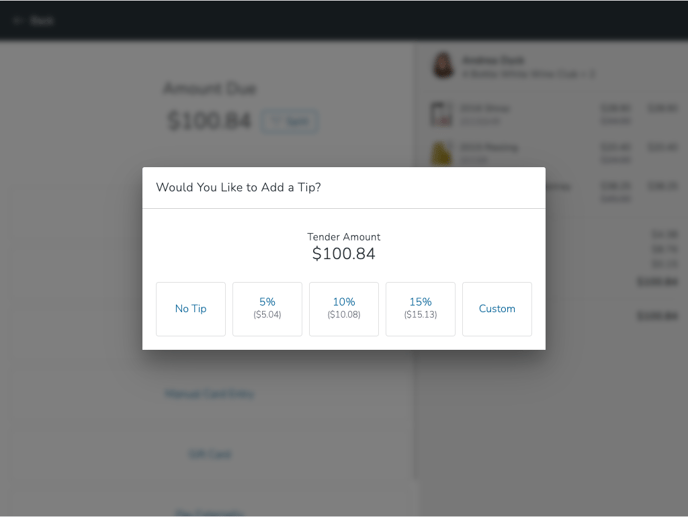 First go to your POS Profile under Settings in admin.
Check off Has Tips and enter the specific percentages that you want to appear as options for the customer. (Dollar amounts cannot be added instead of percentages, but the customer will have the option to enter a custom dollar amount instead.)

If using Commerce7 Payments EMV, you can also choose if you'd like the tip prompt to appear on the EMV device instead of on the POS.

Click Save.
---
FAQ
Does the Tip Percentages on POS Profile determine the Tip options in the Poynt Terminal?

The percentages you configure under POS Profile does not change the percentage options on the Poynt terminal. It only changes the percentages if the transaction was using a card on file.

For transactions processed on the Poynt Smart Terminals, it would be the settings in

Poynt.net

that controls the prompting and percentages of tips. We would recommend reaching out to Poynt support or reviewing their documentation on how to configure tips on Poynt terminals.